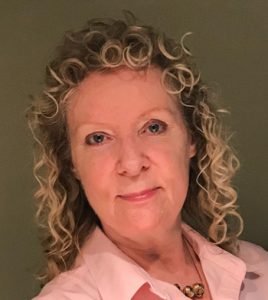 Canadian born Coleen Marenich enrolled in CRV training in 2001. By 2003 she was Canada's first Advanced level Controlled Remote Viewer trained by Lyn Buchanan, a renowned CRV trainer and Executive Director of Problems Solutions Innovations (P>S>I) based out of New Mexico, USA.  As the Canadian CRV Coordinator for Buchanan, Coleen facilitated classes for CRV Basic, Advanced and Post-Grad courses for seven years in her home town of Calgary, Alberta.
Within a year of graduating from Advanced class, her accomplishments, drive and first hand experience as an operational CRVer made her a natural choice to become the first civilian CRV Project Manager for P>S>I. At the same time, Marenich was instrumental in coordinating efforts to mentor CRV trainees at all levels to develop their CRV talents and hone their skills.  Her popular troubleshooting workshop at a 2007 CRV Conference highlighted her depth of understanding in CRV and her skills in helping fellow CRVers excel in their session work.
Recognizing her talent, dedication, knowledge of CRV and rare leadership qualities, P>S>I looked to Coleen to develop a revolutionary new CRV operational training program. This program set a new, rigorous standard for training Advanced and post-grad CRVers wanting to become professionals in the field.  She held the position of Program Director for the CRV Operational Certification Program (OCP) for five years, ultimately running the program under her own company banner.
Her co-presentation with Buchanan at the IRVA Conference in 2009 showcased the extraordinary talent of some of the OCP graduates, using examples of their training sessions to demonstrate how raising the standards in training, project management and CRV viewing efforts benefited the entire community. This was a major milestone in her goal to help develop professional standards in the training and application of Controlled Remote Viewing.
Running her own CRV Project Management company, Coleen hand-picked her CRV Project team from top-notch graduates of the OCP. Soon they were working for clients based in Canada, the United States and Europe in the areas of archaeology, asset recovery, business and missing persons.
By 2010 Coleen Marenich was training newcomers to CRV as well as top-level post-grad trainees and mentoring students at all levels of CRV, bringing all her talents to bear in new, innovative programs that her students excelled in.  When she resumed her training programs in 2016, newcomers to CRV found her years of experience as a trainer and mentor were now being offered to them in private one-on-one lessons.  This type of training was the first of its kind.  All her courses are now provided online and have become extremely popular.  To find out more about the programs that she developed specifically for the next generation of CRVers, go to her CRV Training page on this website.